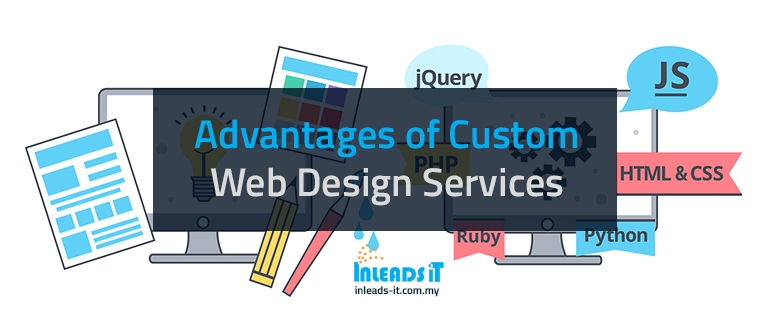 A web presence is critical for your business in today's world.  It showcases your products or services and also legitimizes your business.  Visitors look towards your website to learn more about your business and how you can serve their needs. If you have a custom website design your site was put together with those visitors in mind.
Although it is simple to launch a web using pre-configured sites, it is very important to consider creating a custom-designed website.  Your brand is unique to the business and you want to showcase the brand through custom design elements on your website. Moreover, you want to stand out and feature things on your web that other companies may not be using.
There are so many advantages your business can experience with custom website design and here are more important: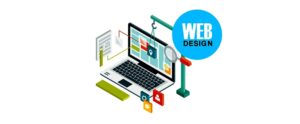 Unique Design
Custom website design services allow you to bring the personality and culture of your business to the design. The design will be unique which can be customized, rebuilt and improve according to visitor satisfaction.
Flexibility
Custom websites are all-time expandable. You may approach a website developer with ideas for the web and developers can help to create your idea a reality. Any feature you require can be incorporated without trouble in the design. There is no limitation of limited features that may hinder your use and needs.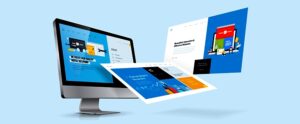 Up-to-Date Code and SEO
A web developer is always updated with the improvements Google brings to algorithms and SEO practices. A web developer can easily build a web according to the latest and standards of Google guidelines and effortlessly make small changes as new updates are introduced. A well decided and up to date, the website has chances of higher rankings on the search engine ranking charts.
Support from Skilled Developers
The client will have the technical support of a skilled developer in the future to fix errors, bugs and add new features. The developers will troubleshoot & fix the bugs easily and they are up to fix any challenges presented by the code.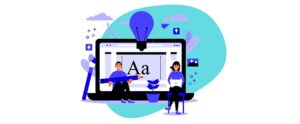 Control and Security
A custom design site is built especially for your needs; you gain more independence and control. You won't have to concern about trying to adapt it to suit your purposes as you would with a generic design. You also won't have to feel tension to change anything if you find that it looks too much like another site. As long as you are working with an expert design team, they will be around to provide ongoing support.
With a custom solution, just about every appearance of the website will be editable, unlike generic sites where the end-user can only access certain portions.
More control over your web also means that you won't have to depend on unreliable content management software. For that, your website will be more secure.
Shows the Professionalism
Once you take a look at the difference between standard website design and a custom one, you will see that that the difference in professionalism is astounding. A custom web design will look pro to anyone who visits the website. This can lead to great conversions and leads simply because your business looks more legitimate.  The credibility of a professional site can alleviate concerns visitors may have about security, in particular, if you are selling products from your site.
So, fix on which web designing process you want to choose. Build an amazing website with experts like Inleads IT.
Hopefully, this information will help you to build Custom Web Design.
For more information visit/contact Inleads IT
or email us: info@localhost