Website Development & Branding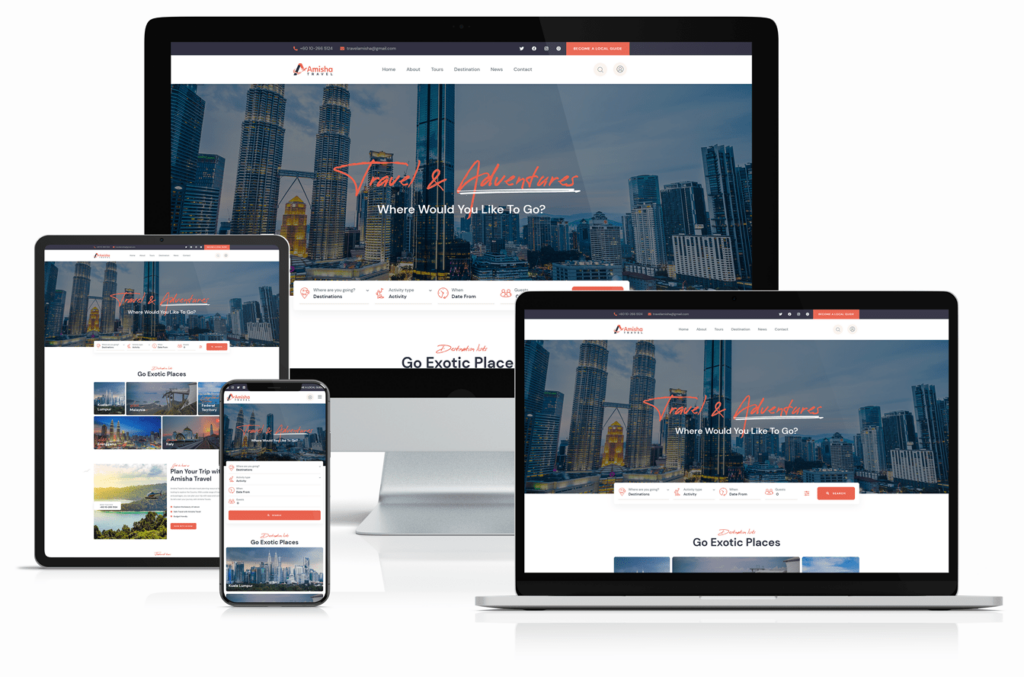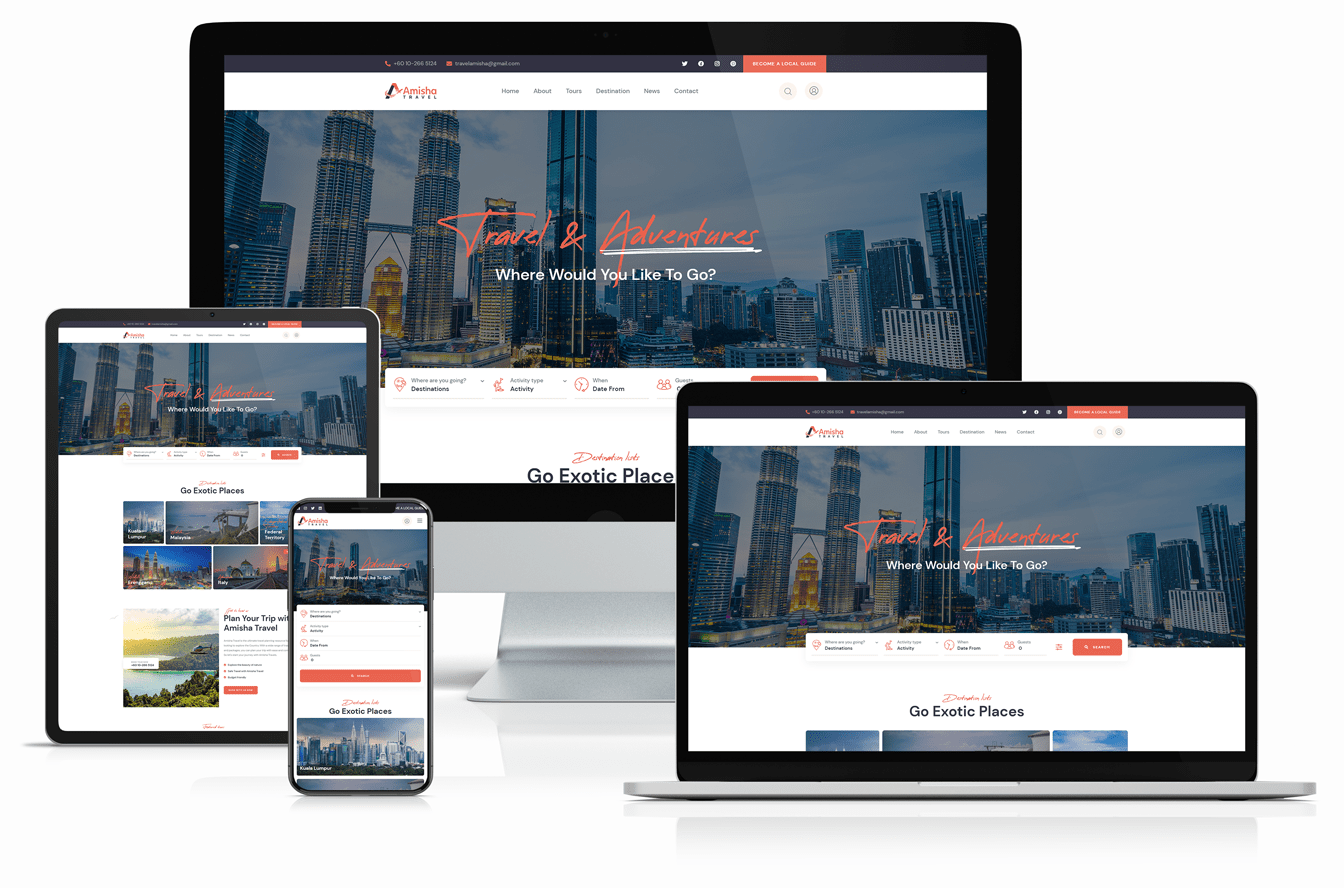 Discover the ultimate travel resource, Amisha Travel. With diverse options and hassle-free planning, embark on your journey. Trust us for exceptional services in Airlines Ticketing, Transportation, Hotel reservations & Holiday Packages. Let's begin with Amisha Travels.
INLEADS IT successfully delivered comprehensive web development, digital marketing, and branding solutions to Amisha Travel. The project encompassed creating a visually captivating and user-friendly website, implementing effective digital marketing strategies to drive traffic and conversions, and enhancing Amisha Travel's brand identity. The collaboration resulted in an optimized online presence, increased visibility, and improved customer engagement for Amisha Travel.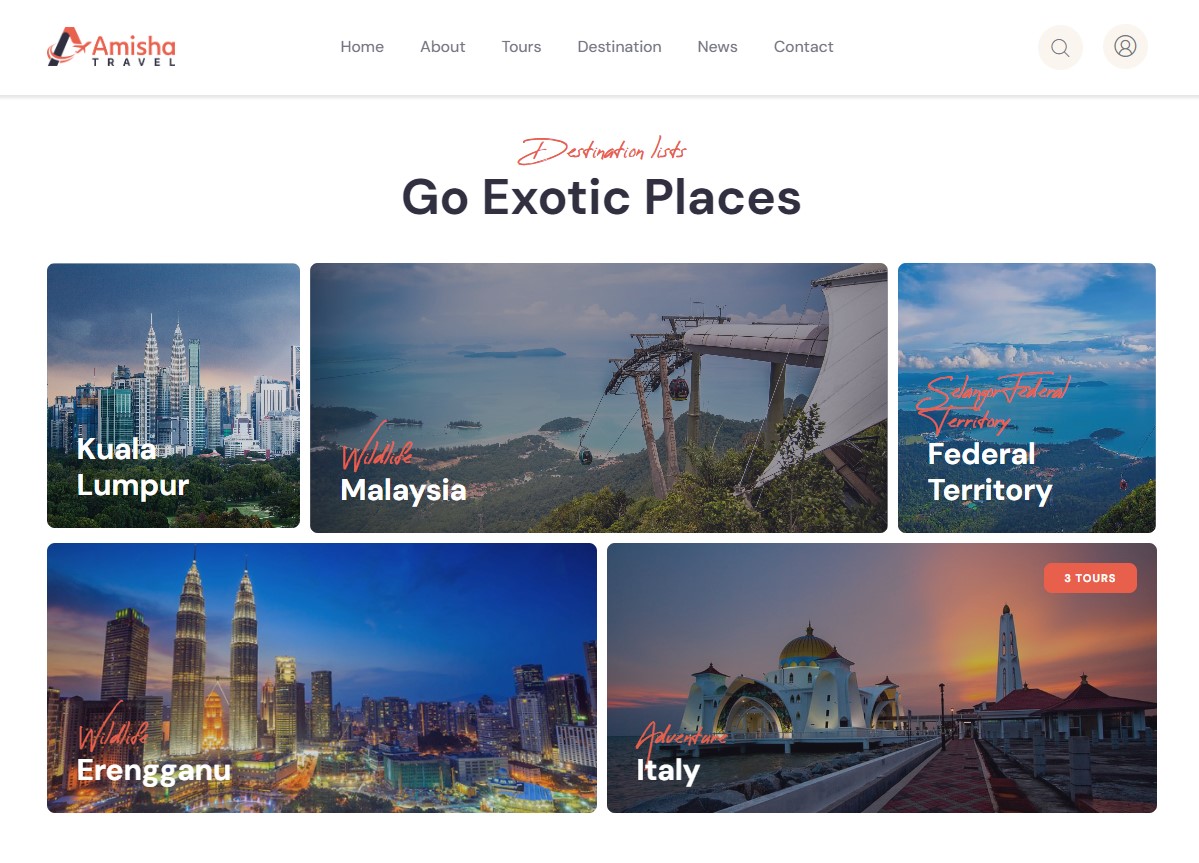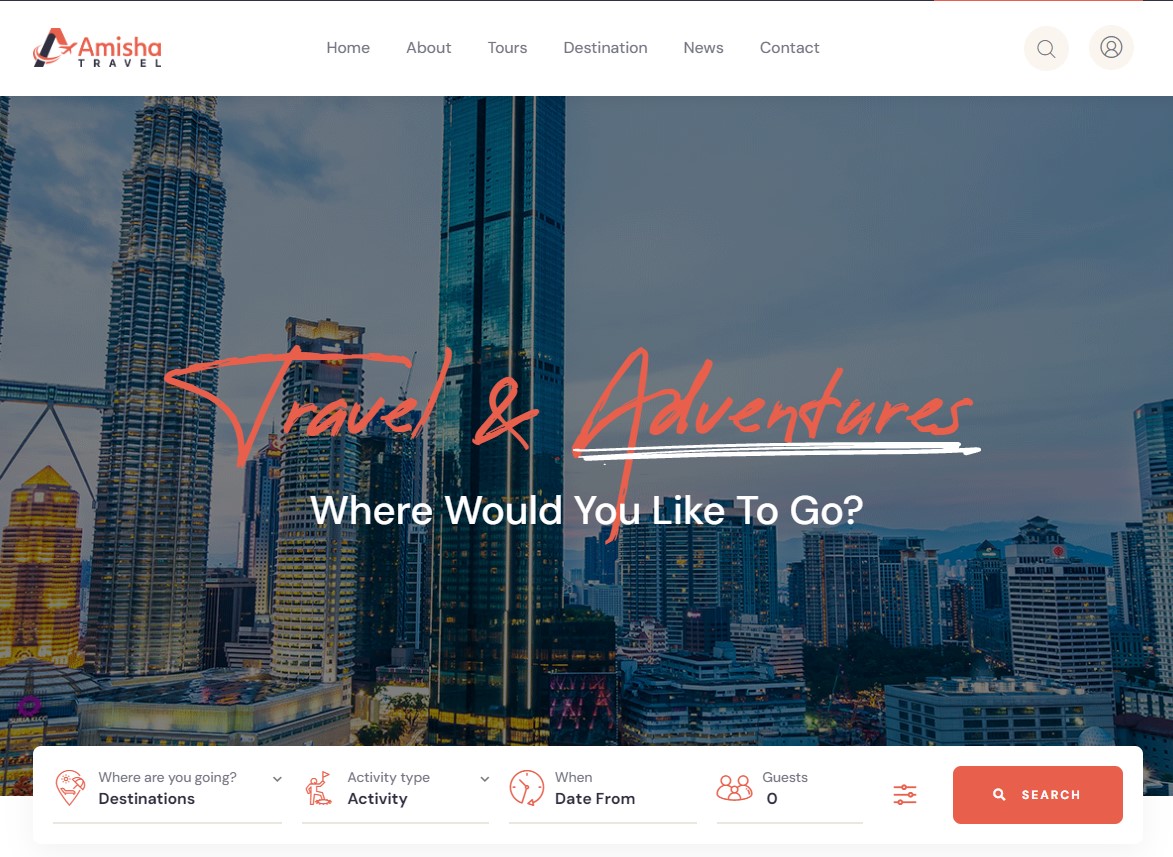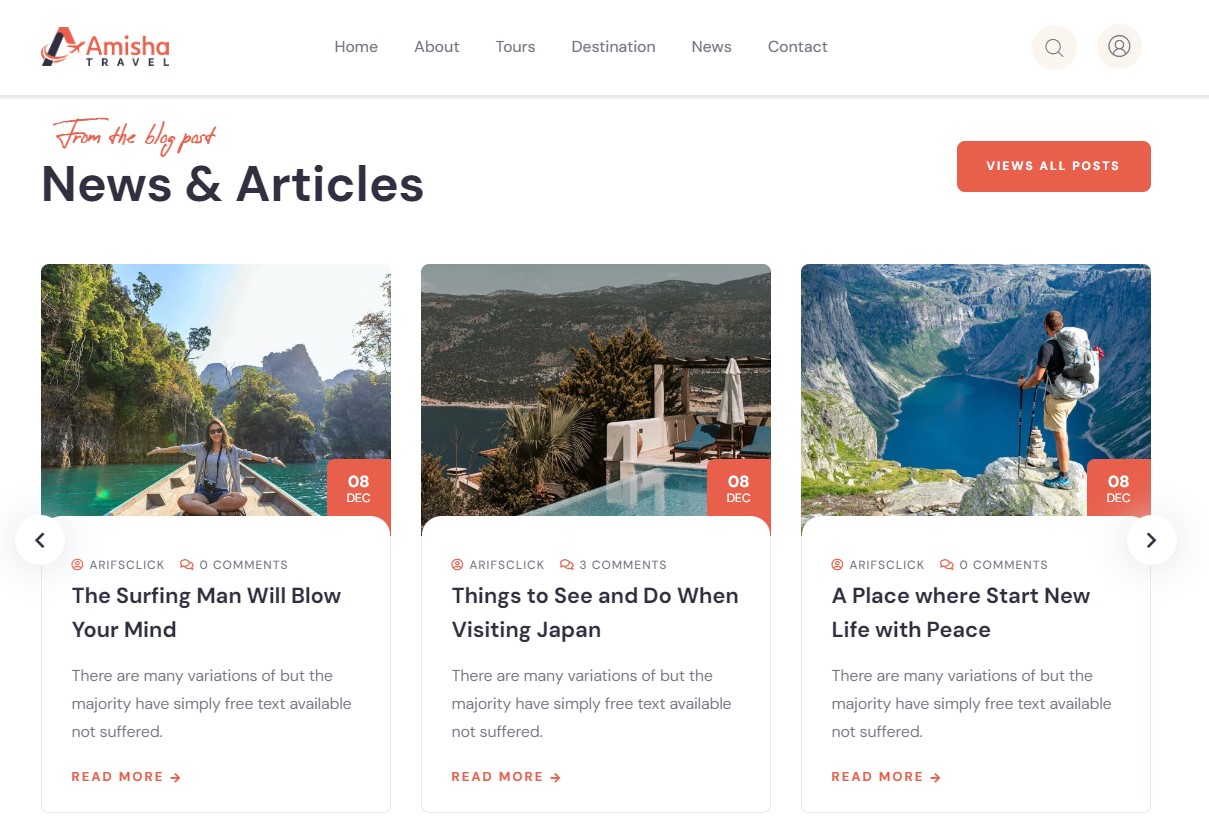 Get a free

consultancy by our experts