ALLIANZE CORPORATION TRAINING SERVICES SDN. BHD.
Website Development & Branding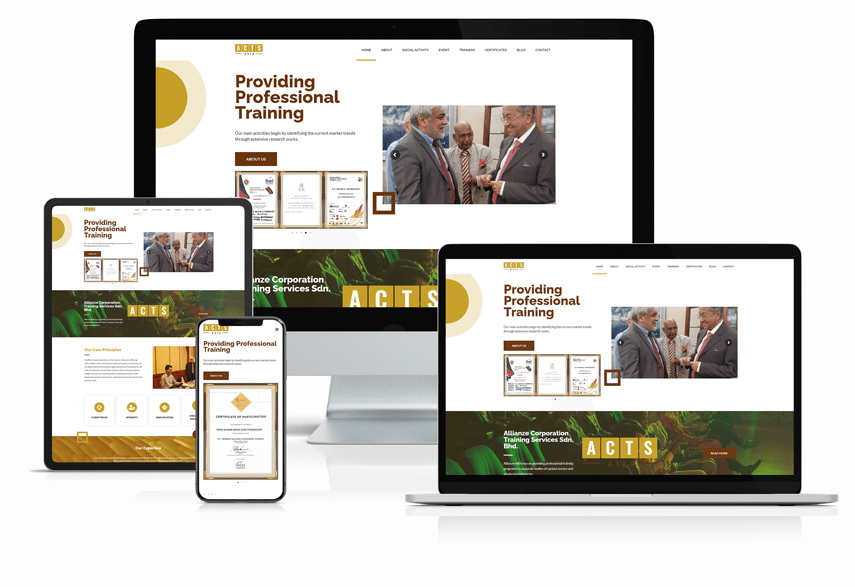 INLEADS IT partnered with ACTS Asia to deliver comprehensive website development and branding services. Our expert team created a visually captivating website that embodies ACTS Asia's brand identity while ensuring a seamless user experience. Together, we successfully crafted a powerful online presence that aligns with ACTS Asia's goals and values.
Allianze Corporate Training Services Sdn. Bhd., founded by Nasim Chowdhury, aims to revolutionize professional development and employee upskilling. Recognizing the dissatisfaction with existing Learning & Development programs, we collaborate with businesses to provide a unique learning experience. Our focus is on enabling employees to enhance their skills and contribute effectively to their careers and organizations.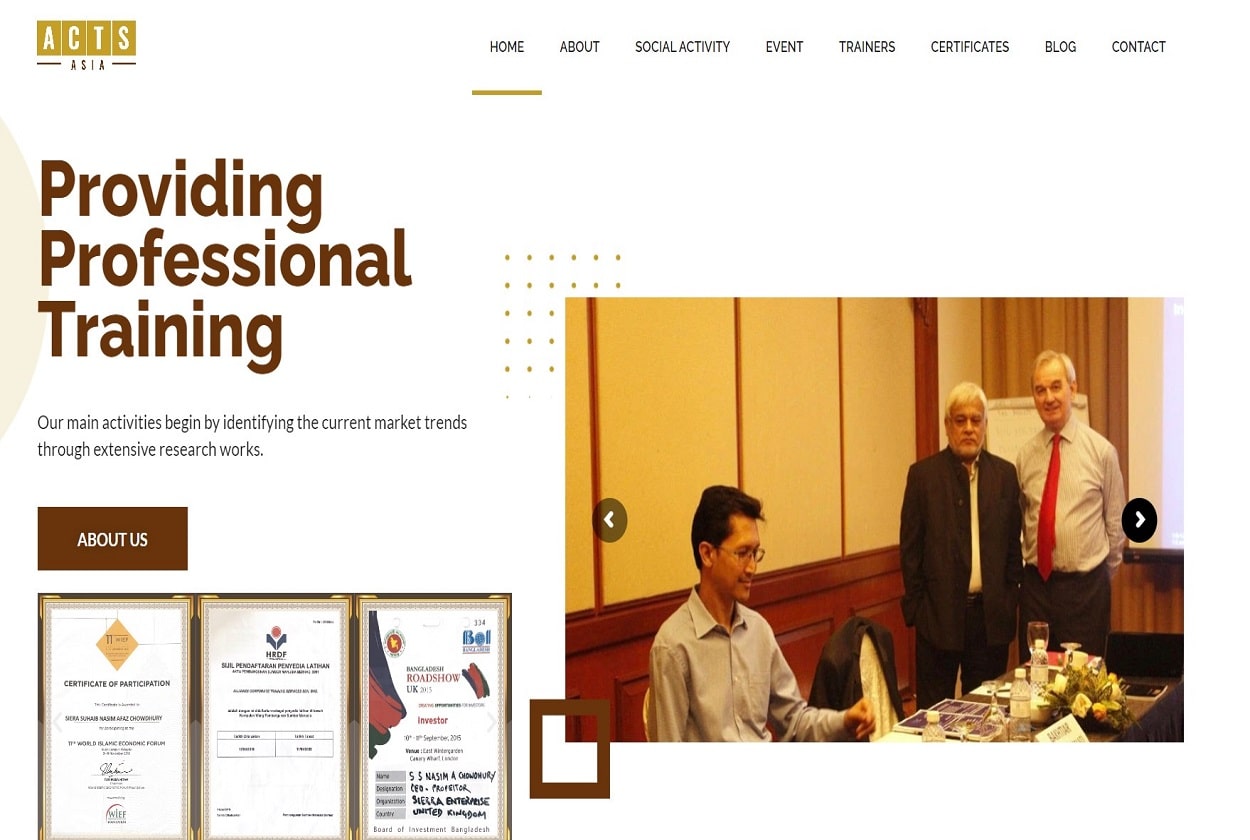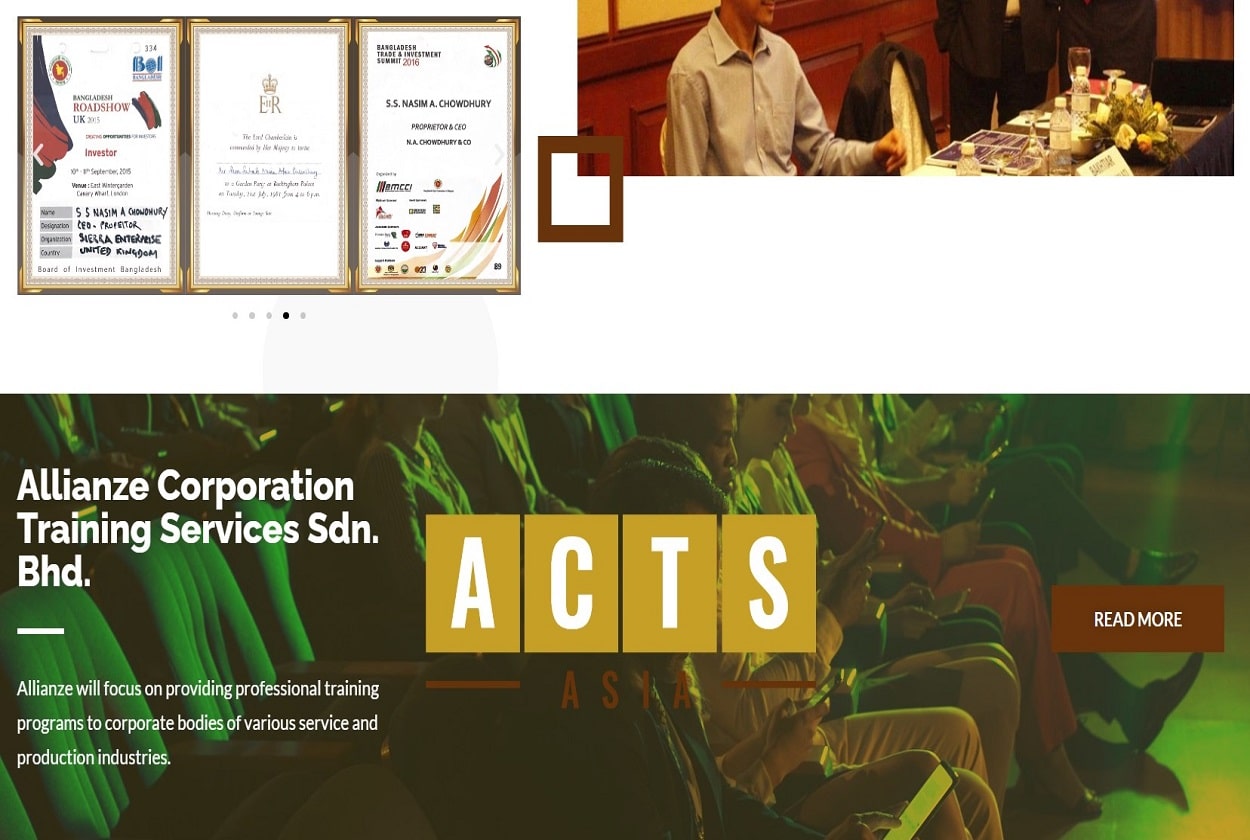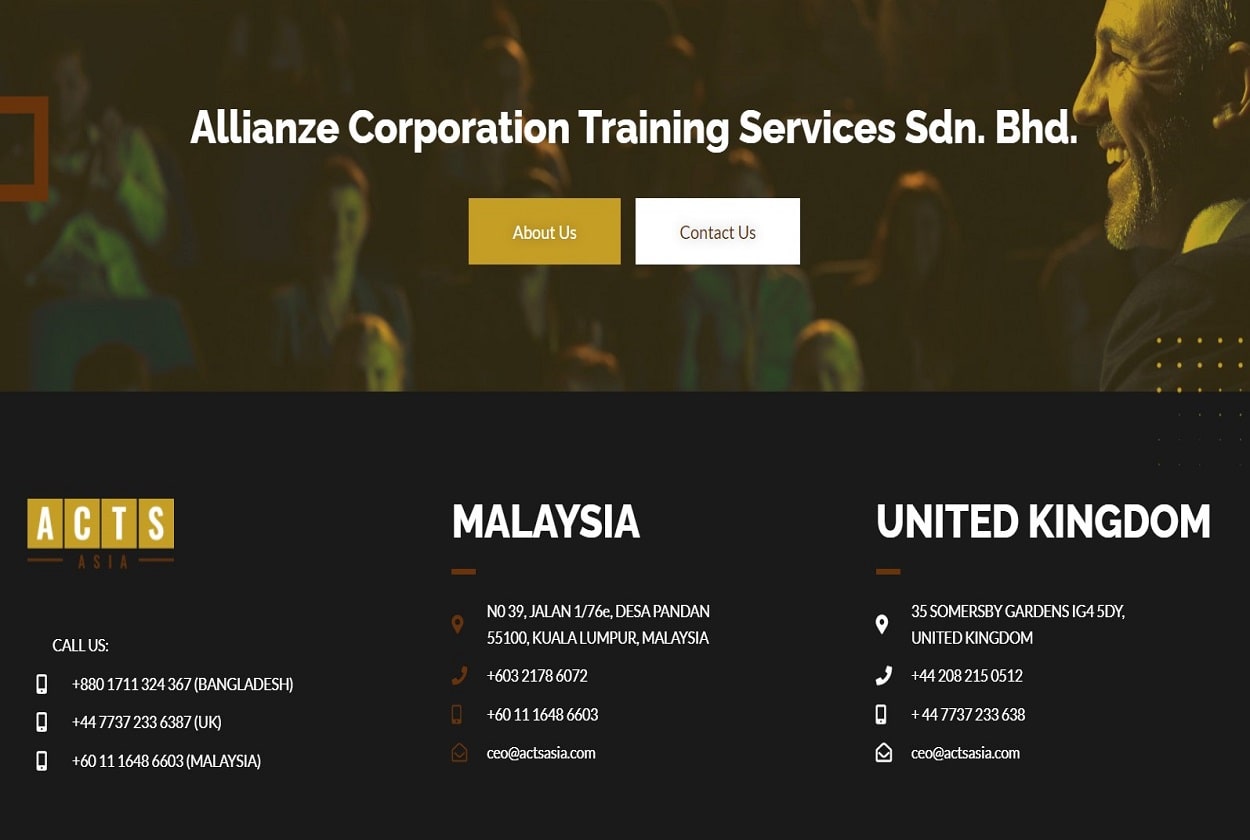 Get a free

consultancy by our experts